Contact Smart Choice Dental
We'd Love to Hear From You! (03) 9317 3144

CONTACT
Smart Choice Dental Suite 6 / 44 Hampstead Rd Maidstone, VIC 3012
T: (03) 9317 3144
Office Hours
We understand that your family has a busy schedule, and we make every effort to accommodate your personal routine and commitments. Emergency dental patients are seen the same day when possible.

FIND US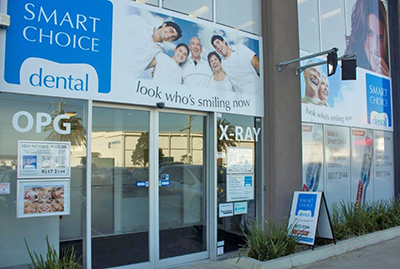 Smart Choice Dental is easy to find, and close to the Highpoint Shopping Centre and Chemist Warehouse.
Public parking is available at our door. Please note some areas have time restrictions, some areas are permit only. You may need to pay $3 for all day parking during busy times if all the free 2 hour spots are taken.
A bus stop is located immediately outside of our clinic. Bus numbers along our route include 215, 406, and 408.
Trains can be taken to Footscray Station, with a connecting bus or tram
Tram numbers 82, 57, and 48 stop a short walking distance from our clinic.