Crowns and Bridges at Smart Choice Dental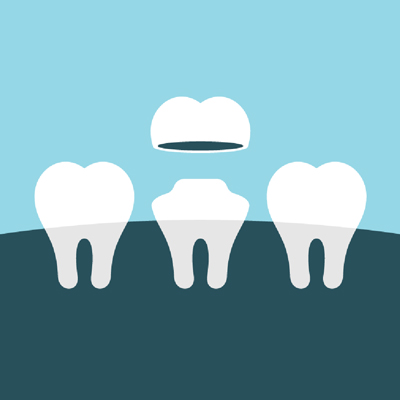 A broken or missing tooth can significantly impact your smile's function and appearance. Our durable porcelain restorations at Smart Choice Dental are both strong and attractive, restoring your smile back to a healthy state.
Each of our crowns and bridges is handcrafted
to blend in with your natural smile.
Do I Need a Dental Crown?
Crowns offer a protective cover for teeth that cannot withstand normal biting pressure. Their reinforcement helps extend the life of damaged teeth, reducing your risk of infection or tooth loss. We can also place crowns on top of dental implants to replace individual missing teeth.
You may need a dental crown if your tooth is affected by
Large fractures
Moderate enamel wear
Significant areas of decay
Previous root canal treatment
Fixed Dental Bridges
Bridges are a traditional solution for missing teeth. Either end of the bridge is anchored on top of a pair of healthy teeth or dental implants, supporting the restoration over the open space in your smile. While the ends of the bridge are essentially functional dental crowns, the 'tooth' between them is securely suspended between them. When you smile or talk, no one should tell the difference.
Replacing missing teeth serves multiple purposes. Not only do they address aesthetic and functional concerns, but bridges also help preserve the natural spacing of your tooth alignment. Otherwise, adjacent teeth would begin to tilt inward toward the missing tooth.
Treatment: What to Expect
Most crown and bridge procedures require two separate visits, approximately two weeks apart. During the first appointment, the supporting tooth is prepped. Then we take an impression and send it to our lab, where your fixed restoration is crafted. In the meantime, we'll fit you with a temporary restoration to wear. About two weeks later, you'll return to have the permanent restoration cemented into place.
Broken or Missing Tooth? Contact Us
Discover how a crown or bridge could restore your smile. Reserve a consultation today.

Crowns and Bridges Maidstone, Braybrook, Maribyrnong, Sunshine North VIC | (03) 9317 3144