Cosmetic Dentistry at Smart Choice Dental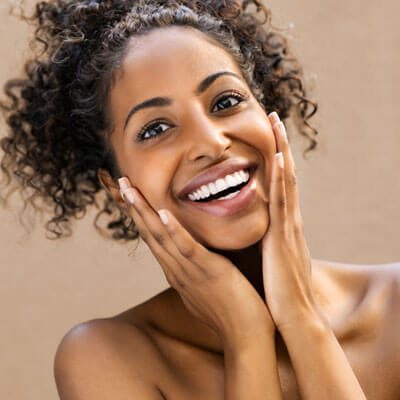 Looking for a simple way to enhance your smile? Smart Choice Dental has a variety of cosmetic dentistry options which allow you to brighten and transform your teeth in any way you choose. There's something for everyone (and every budget).
Why Enhance Your Smile?
The way your teeth look says a lot about you. From your health and personality to the impression you make on other people in social settings, your smile matters. When your teeth look healthy, you'll be more inclined to smile and laugh around others. The freedom to feel confident about yourself can open up more opportunities than most people ever realise. Loving the way your smile appears is an important aspect of strong self-esteem.
Types of Cosmetic Dental Treatments
Dental Veneers: Porcelain dental veneers offer the most dramatic before-and-after results of any cosmetic procedure. These thin restorations are bonded over the front of your natural smile, immediately changing the way your teeth appear.
Teeth Whitening: Safely lift years of tooth staining and natural discolouration. Our professional whitening options are perfect stand-alone treatments. They can also be combined with other cosmetic procedures for more dramatic results.
Porcelain Crowns and Bridges: Cosmetic dental restorations repair areas with broken or missing teeth. Not only will your smile look whole again, but it will also function the way it's meant to.
Smile Makeovers: Transform multiple teeth simultaneously to completely change the way your smile looks. Our smile makeovers incorporate various cosmetic and restorative techniques, tailored to the individual.
Can I Afford Cosmetic Dentistry?
Our family practice is a preferred provider, with
flexible payment options
available. No matter what your smile goals are, we can work with you to map out a plan that affordably fits your budget.
Reserve a Consultation
Discover which cosmetic dentistry treatment is best for you. Contact us today to reserve an exam.

Cosmetic Dentistry Maidstone, Braybrook, Maribyrnong, Sunshine North VIC | (03) 9317 3144