General Dentistry at Smart Choice Dental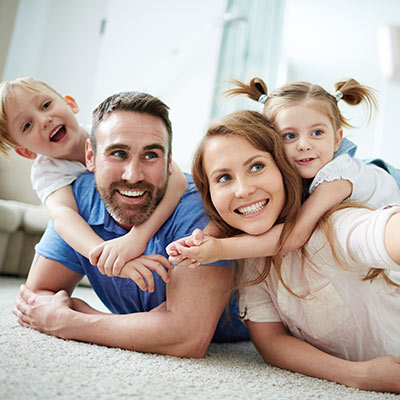 Our mission is to provide you and your household with gentle and effective care throughout your lifetimes, giving you the resources your family needs to enjoy healthy teeth for life.
As a family dental practice, we blend state-of-the-art services with economically accessible care. At Smart Choice Dental you'll find quality dental care for all ages.
Checkups and Cleans: Preventative care and early diagnostics help your family limit the risk of decay, gum disease and more. We also offer early orthodontic screenings and oral cancer exams. To keep your smile healthy, we recommend booking a scale and clean every six months.
Restorative Treatment: From white dental fillings to porcelain crowns and bridges, we offer durable restorations that also complement your smile's appearance. No matter what your teeth have been through, we'll help restore your bite to its optimal function.
Extractions, Wisdom Tooth Removal: Impacted wisdom teeth can interfere with your child's ability to focus on school or eat comfortably. We offer wisdom tooth consultations, as well as in-house removal with sedation.
Your Comfort Is Important to Us
Our practice offers safe, comfortable in-house sedation options to help you feel as relaxed as possible. Additionally, we utilise state-of-the-art Wand anaesthesia for comfortable numbing without the traditional injection of local anaesthetic. We will always communicate clearly and work at your pace to ensure a positive experience during each visit.
An In-Network Provider
Being a preferred provider makes it easy for your family to achieve quality, affordable dental care close to home. We offer comprehensive general dentistry to all ages, including young children.
Our Corporate Dental Program
Employers and their team's families can save on quality, state-of-the-art dental care by joining our in-house corporate plan. Contact us for more information.
Reserve Your Next Appointment
Schedule a visit for you or your child today!

General Dentistry Maidstone, Braybrook, Maribyrnong, Sunshine North VIC | (03) 9317 3144