Sedation Dentistry at Smart Choice Dental
Avoid Anxiety and Fear of the Dentist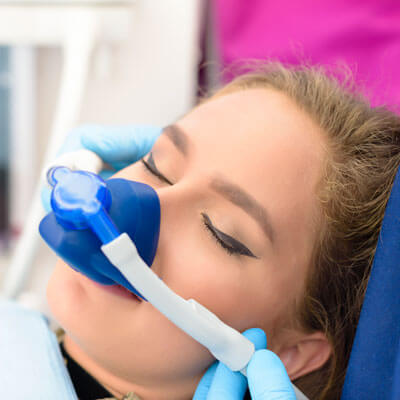 Anxiety and fear of the dentist don't have to get in the way of a healthy smile. At Smart Choice Dental, we provide affordable sedation options to our patients that request them.
Sedation dentistry may help the patient by relieving anxiety
and stress during dental treatment.
This option is great for patients that have been putting their care off for far too long – so speak to us for an assessment to see if sedation dentistry is suitable for your particular circumstances.
Who benefits the most from sedation options?
Patients that are afraid of the dentist
People with a history of bad dental experiences
Children who are unable to sit still for their treatment
Those with mild to severe anxiety about treatments
Patients that need to complete more complex treatments or who have a large amount of treatment to be completed, who are nervous or anxious
We offer different types of sedation depending on the needs of the patient. At your private consultation with one of our providers, we will discuss the options available to you and help you decide which method is best for your personal needs. What's best for one patient may not be appropriate for another, but we'll give you the options you need to stay comfortable throughout your entire appointment.
Keeping Our Patients Comfortable
To discuss some of our sedation options, you can speak with one of our receptionists at (03) 9317 3144. Make an appointment online today.

Sedation Dentist Maidstone, Braybrook, Maribyrnong, Sunshine North VIC | (03) 9317 3144