Emergency Dental Care at Smart Choice Dental
Same-Day Appointments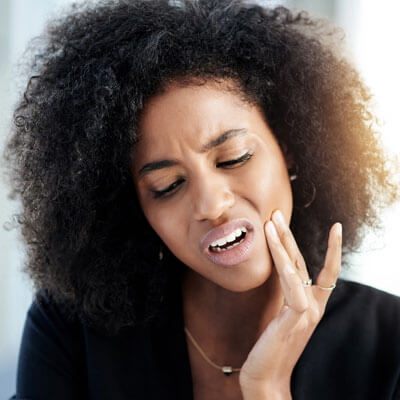 An emergency dental situation can be one of the most uncomfortable conditions that a person experiences.
When you've broken a tooth, or are experiencing a toothache, you expect a dental provider that will help to get you out of pain. Smart Choice Dental is a Maidstone dental practice that offers same-day emergency dentist appointments to patients experiencing discomfort or pain.
Dental Staff Reserved Exclusively for Your Dental Emergency
One of the ways we ensure fast care is by having a dentist committed to caring for our emergency appointments. This allows patients to get into our practice quickly, with priority scheduling during normal clinic hours in most cases.
Fast Toothache Relief!
Toothaches can arise from cracked teeth, abscesses, fractures, or simply out of the blue. Not only do our experienced dental professionals help you relieve your pain, we'll also discuss treatment options that address your needs and prevent the pain from recurring.
You may be prescribed an antibiotic, need a small filling, or require root canal treatment. When possible, we try to restore teeth to their natural function, rather than extracting them. Losing a tooth can cause more complicated and expensive treatments later on, even if it provides short-term pain relief now.
Don't Suffer
Contact us at (03) 9317 3144 as soon as you find yourself in pain or in a dental emergency.

Emergency Dentist Maidstone, Braybrook, Maribyrnong, Sunshine North VIC | (03) 9317 3144