Meet Our Dentists
Our dentists have a wealth of experience when it comes to caring for you and your friends, work colleagues and families. Our team consists of dentists with a wide range of experiences in the field of dentistry, committed to ensuring that you get the care you need, the results you want, at a price that is fair.
Working together, we're able to provide efficient, quality care at affordable prices. Our excellent team is ready to assist with all your dental needs.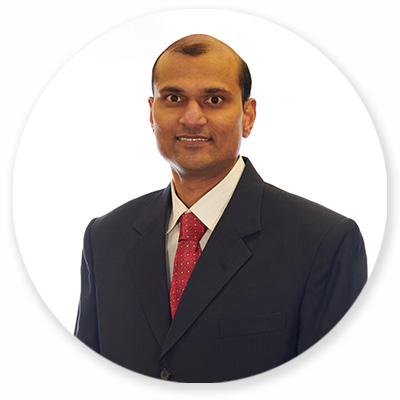 Dr Kris Rajan (Principal Dentist)
With more than 15 years of experience, Dr Kris has played an integral role of the Smart Choice Dental team.
Dr Kris also has a special interest in smile makeovers, Invisalign®, Crown & Bridge, Veneers & implant dentistry. You are in experienced hands.
Dr Kris is also skilled in oral surgery when it comes to Implants and wisdom teeth, providing comfortable treatment in the chair with sedation options such as nitrous and Penthrox.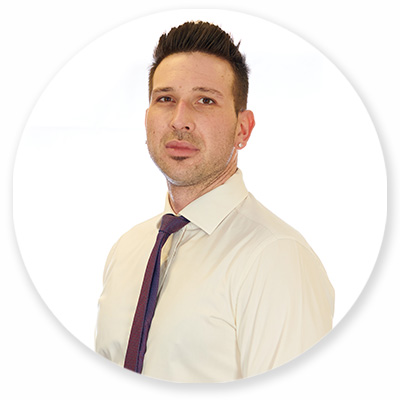 Dr Alex Stojcev (Dentist)
Dr Alex graduated from the University of Melbourne with a gentle hand and a clear way of explaining treatment options to his patients. He prides himself on always being honest with every person he sees, creating care plans that wholly benefit their needs.
Dr Alex has a passion for new technology and strives to keep up to date with the latest advancements in dentistry, allowing him to offer the best care to his patients. He's thrilled to be able to offer patients care with the Trios 3D Digital Scanner, which is a key component in crafting beautiful smiles when carrying out crowns, bridges and veneers.
When Dr Alex is not working he enjoys spending time with his family, outdoor activities such as fishing and camping, and sports.
Dr Alex is a preferred provider for BUPA, MediBank, HCF, Australian Unity, Defence Health, GMHBA, PeopleCare, Smile.com.au and several other health funds. His areas of expertise include smile makeovers, digital smile design, dental crowns and bridges, root canal treatment, emergency dental services and general care.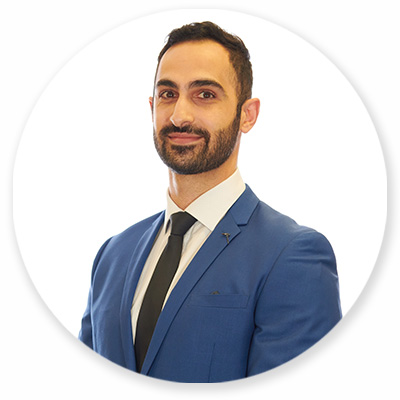 Dr Sammy Zare (Dentist)
Dr Sammy Zare is one of the most calm, gentle and thorough dentists you will come across. He understands that visiting the dentist can sometimes cause anxiety. That is why he is committed to offering a supportive, positive and calming environment, and is dedicated to providing the best dental care for each of his patients.
He has extensive experience with dental crowns, bridges and porcelain veneers and strives to help his patients achieve their goals when restoring their smiles. In addition, he is a Platinum Elite Invisalign® Provider, and has also completed training in Orthodontics at The University of Sydney, so he can help you achieve a straighter, healthier and more beautiful smile.
Dr Sammy Zare graduated with a Doctor of Dental Surgery from The University of Melbourne after initially completing a Bachelor of Medical Science majoring in Physiology from Flinders University in Adelaide.
When Dr Zare is not working or attending dental courses, he enjoys spending time with family and friends, playing soccer or going to the gym.
He is a preferred provider for BUPA, Medibank, HCF, Australian Unity, Defence Health, Frank, GMHBA, Peoplecare, Smile.com.au and many other health funds.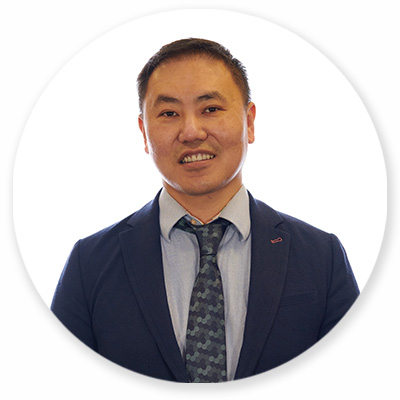 Dr Ben Scully (Dentist)
Dr Ben has more than 17 years of experience, making him one of the most experienced dentists at Smart Choice Dental. As a general dentist, he makes sure to fully explain treatment options for his patients so that they're always "in the know" every step of the way-he wants to provide care for you that's honest, effective and comes with no surprises. As well as general dentistry, he also is certified in Invisalign® (Platinum elite).
Dr Ben has taken qualifications that go above and beyond what's required to become a dentist in order to provide patients with the best possible care. Additional coursework includes Nitrous Sedation and Invisalign®, among others. Other areas of expertise include wisdom teeth removal, surgical extractions, fillings, root canal therapy and impacted teeth extractions as well as sedation dentistry.
Dr Ben Scully is with us 3 days a fortnight.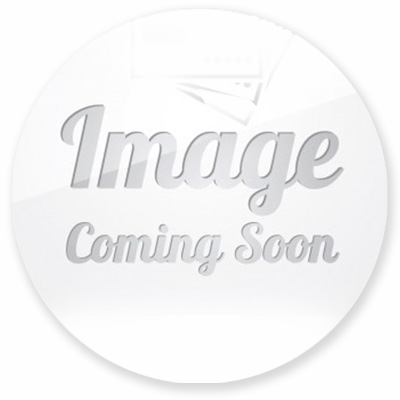 Dr Arunditi Sharma (General Dentist)
From a young age, Dr Arunditi had an interest in dentistry. Because her childhood dentist was a family friend, she was never afraid of going to the dentist. Dr Arunditi is passionate about providing preventative dental care and wants patients to enjoy optimal oral health.
To prepare for her career as a dentist, Dr Arunditi earned a Bachelor of Health Sciences in Dentistry/Master of Dentistry from LaTrobe University in 2018. She also has attended many lectures, hands-on workshops and continuing education courses across the country regarding advancements in general and cosmetic dentistry.
Dr Arunditi is a firm believer in preventive and conservative dentistry and works closely with her patients to develop a dental care plan to increase the longevity of their teeth. She loves the mix of aesthetics and function in dentistry. Her goal is to get her patients out of pain and help them achieve a healthy smile. Developing relationships with patients and getting to know them are important to Dr Arunditi.
Outside of dentistry, Dr Arunditi enjoys travelling to new destinations, playing guitar and spending time with her family and friends.

Meet Our Dentists | (03) 9317 3144