Teeth Whitening at Smart Choice Dental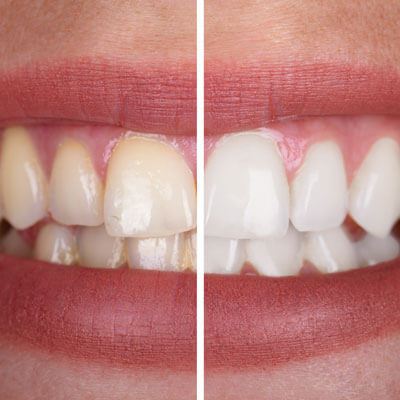 Do you want a brighter, whiter smile? We want to help you achieve your oral health goals!
Our highly trained, skilled dental professionals have had extensive training in teeth whitening options. We can explain the issues involved, and assess which teeth whitening option will be best for you. We're proud to offer both Zoom! whitening and laser teeth whitening solutions.
Zoom! Teeth Whitening
ZOOM Tooth Whitening is one of the world's leading teeth whitening solutions, which can give you results in around an hour just by visiting your practice. We'll begin by applying a whitening gel to your teeth while protecting your gums. Next, your teeth will brighten under a blue-light. When your treatment is up, your teeth will appear immediately whiter. Some patients may notice sensitivity for the following few hours.
Ideal candidates are those dealing with yellow, stained teeth. For those dealing with more severe discolouration, other treatment options such as veneers, or even crowns, may be ideal. Your dental practitioner will be able to give you advice on what options are best for you.
Power Washing (Laser Teeth Whitening)
Power whitening is a technique that uses laser bleaching to whiten your teeth. The procedure takes about an hour and you leave our office with a brand new smile and the confidence that goes along with it!
First, we remove any plaque and surface stains from your teeth. Next, we apply a whitening gel to your teeth that is energized using a powerful laser that totally whitens your teeth in about an hour. The results are dramatic and easily achieved in far less time than other teeth whitening methods you might try at home. Plus the technique is fast, safe and gentle and it doesn't harm your gums, your teeth or any previous dental work you've had done.
Power whitening makes your teeth look natural – and not artificially white in any way. It actually brings out the natural color of your teeth, before years of staining, age and wear and tear took their toll on your teeth's appearance.
Although some patients report some initial tooth sensitivity immediately following the procedure, this generally goes away within a day.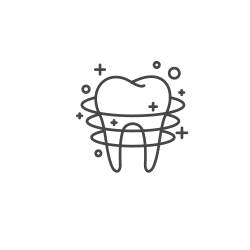 Check our latest teeth whitening specials here
Discover A Brighter Smile
We're thrilled to have helped thousands of patients discover a brighter, whiter smile with our in-practice offerings. Want to book an appointment for teeth whitening in Maidstone? Make sure to check our special offers page first to get the best deal on your care then contact us today to book your first appointment.

Teeth Whitening Maidstone, Braybrook, Maribyrnong, Sunshine North VIC | (03) 9317 3144