Children's Dentistry at Smart Choice Dental
Gentle, Affordable Care for Maidstone
The best way to a healthy smile is by starting early.
We have the tips and the tricks you need as a parent to get your child interested in taking care of their teeth. Our paediatric focussed dentists have the training and skill needed to communicate with your children on their own level. If you've had problems getting your child to brush or floss, let us have a try!
You'll be surprised at how excited your children can be about oral hygiene… and the treatment costs that you can avoid later on!
Investing in Preventive Care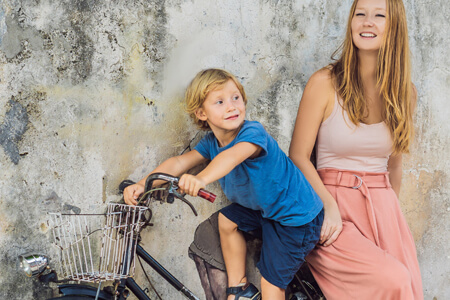 Routine preventive cleanings and exams help identify problems and risk factors as early as possible. This keeps treatment needs limited, and helps you as a parent to avoid dental emergencies. Some of the ways we help keep your child's smile healthy is by offering:
Preventive sealants to block out tooth decay
Fluoride applications that strengthen developing enamel
Consultations regarding teething discomfort
Oral hygiene instruction
Sports mouthguards to prevent injury and concussions
Nutritional counseling
Routine exams and X-rays to identify problems before they start
Creating a Relaxed Environment for Your Child
We've found that more children are upset from leaving our office entertainment than having to have dental work done! A great kids area with the latest toys from The Wait Space – as well as a Playstation is available while children wait for their appointment. Child-friendly television is available in the reception area, and teens enjoy our selection of current magazine subscriptions.
Schedule a visit for your entire family by calling us at (03) 9317 3144 or using our online appointment request form.

Children's Dentist Maidstone, Braybrook, Maribyrnong, Sunshine North VIC | (03) 9317 3144