Smile Makeovers at Smart Choice Dental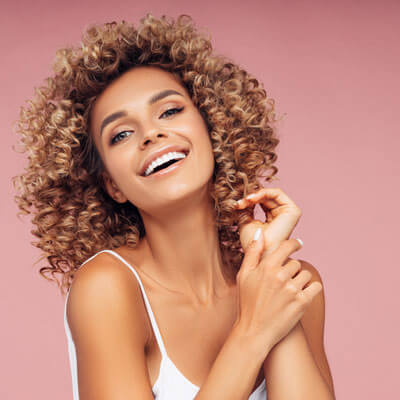 Transforming the way your smile looks can help you feel confident about making a positive first impression wherever you go. Smart Choice Dental's smile makeover options are tailored to your goals, needs and time frame to make your vision a reality.
What Does the Process Involve?
Each of our smile transformations incorporates select cosmetic dentistry and restorative techniques to enhance, repair and transform the way you look. This process is different for everyone and can be used to address issues such as:
Crooked or gapped teeth
Misshaped enamel
Short or uneven teeth
Discoloured smiles
Missing teeth
Outdated, stained dental work
Depending on your goals, we often combine options such as dental veneers, teeth whitening, porcelain crowns and bridges. Your transformation may require as little as one appointment. Or it can be spaced out over several months. Much depends on the type of treatment you select and how quickly you'd like to complete the process.
Ultimately, our goal is to help you achieve a healthy, attractive smile that you'll want to share with those around you.
How to Get Started
The first step in a smile makeover is a consultation with our team. During your visit, we'll discuss what you'd like to change about your teeth, as well as the time frame and budget you prefer to work with. From there, we can propose different options that fit your specifications. You'll play a hands-on role in planning the course of your makeover. In some cases, we can also create a mock-up to show you what the proposed restorations will look like.
Flexible Payment Options
Investing in a smile makeover is personal, as it influences everything from your private to professional life. Our flexible payment options make your investment easier to afford, so you can get started straightaway.
Reserve Your Consultation Today
Contact us to schedule a no-fuss smile makeover evaluation to discover what's possible.

Smile Makeovers Maidstone, Braybrook, Maribyrnong, Sunshine North VIC | (03) 9317 3144